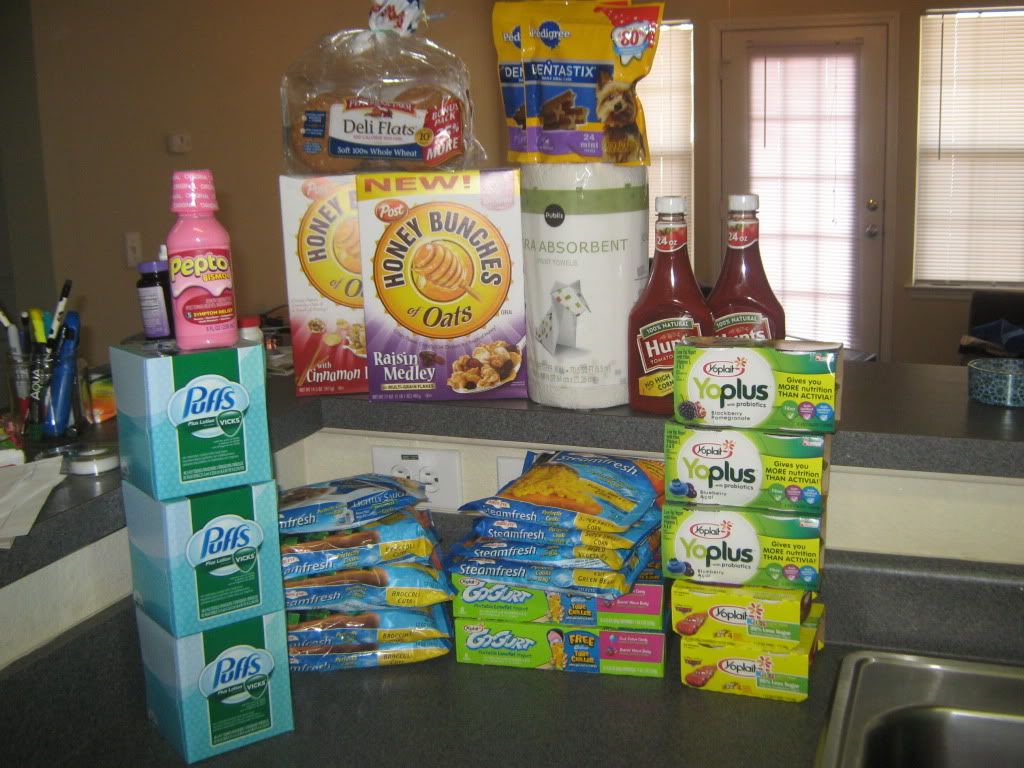 I am soooooo sorry I don't have the whole break down of what coupons I used my game plan changed in the store . . . . . something that I hate !
But here it goes
I saved $56.00 in all
I paid $5.84 out of Pocket :)
Not a bad trip at all the Pepto is 25% off this week . . . . the chepest you will find it any where. I used a $1.00 off coupon it made it $1.76 I think that I might get a few more bottles when I go back on Sunday for my Weight Watchers meeting !