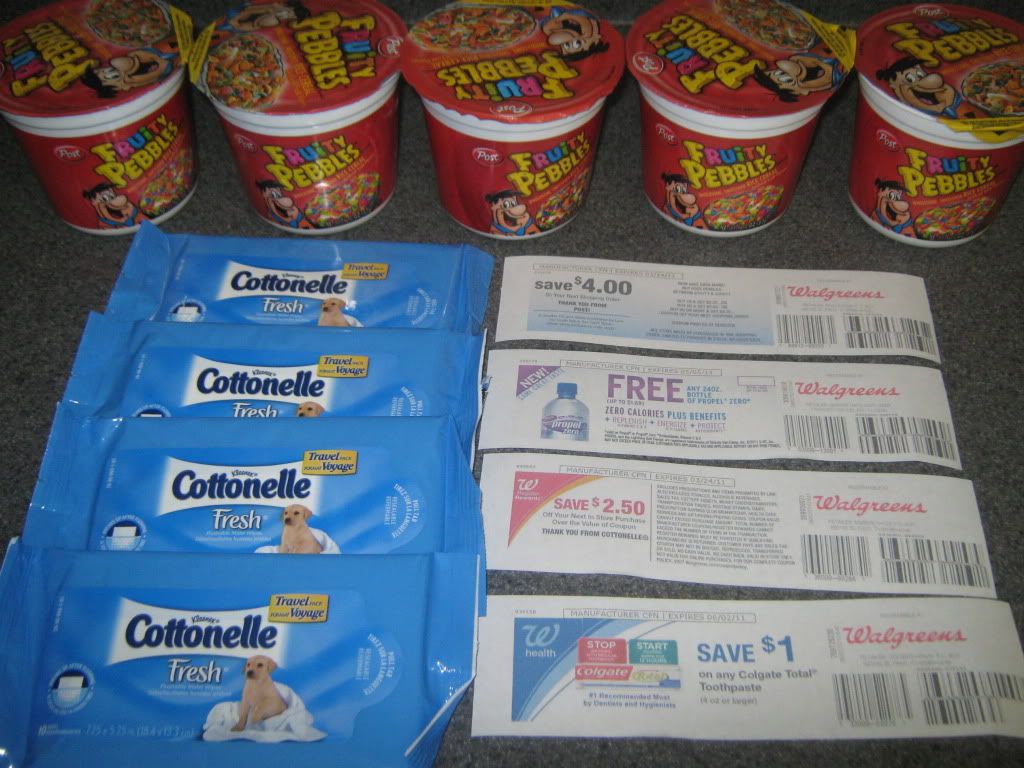 I had to JUST HAD TO do this awesome deal at Walgreens !
I got what I always get at the Lake City Walgreens ! Horrible customer service and I didn't even use one coupon! Isn't that sooooo funny! I thought that I was being treated like this because of the amount of coupons I use to use in there. But no they are just every rude people.
Here is what happened. I paid for my 5 cups of Fruity Pebbles, I got back 2 $4 RR and also a free bottle of Propel Water , and $1.00 Crest Coupon so that was nice.
I did one more transaction I got 4 wet wipes. Then I decided to put one back and the cashier was like I can't void anything. We passed words for about 5 mins then she finally voided it and I left. Worst trip ever there were so many workers standing around looking and talking!
I called the 1 800 Wags number to complain . They say they will get back with me in around 24 - 48 hours. We will see what will happen . . . . . .
I sware off of Walgreens for a reason this is what I get for needing a good deal !! I LOVE Fruity Pebbles :) My tummy got the best of me.
Guess I will speed these $4 ups at Wal-Mart ! LOL !!